All businesses aim to sell or offer the latest and greatest products and services – it's what keeps them ahead of their competition. But so many fail to update the behind-the-scenes infrastructure that their business runs on.
It's common to see stores selling high-tech goods using an ancient POS and it's usual to find a first-class service offered through a second-class POS supplier.
It's also usual to discover a business owner giving discounts and offers to customers but overpaying for a POS.
So what's the answer? Well, for a start, it's time to switch to a cloud-based POS like ExtendaGO, easily adopted and rolled out fast across an entire operation using just an iPad.
It seems like a no-brainer, right? So what are the reasons why more people aren't embracing this move? All too often it comes down to totally irrational worries. We'll demonstrate this below by pitting five fears up against the reality, so read on.
Fear 1: It's too difficult for me to understand
Reality: It's easy. A cloud-based POS system can be set up in just 30 minutes, that's how easy it is. With an iPad plus a subscription to ExtendaGO (which starts with a free 30-day trial), you'll be up and running fast. The key thing to understand is that you don't need to understand it. It just works… out of the box – it's a convenient and powerful piece of software that is "plug and play". Just turn it on and follow the instructions. It can also be easily personalised on-screen to meet all of your business needs, whether retail or service. Try it and you'll soon see. Did we mention the free trial?
Fear 2: It's too time-consuming and/or expensive
Expensive is one thing it isn't, did we tell you about the free 30-day trial? After that, one POS is €39/month while up to three units is €59/month. It won't take up your time either – in fact, it'll save you and your employees plenty of time. By having all of your inventory on-screen, all of your sales data at your fingertips and all of your checkout process in your hands, you can run your business from anywhere in your store or premises. Forget time-consuming, think real-time. Real-time statistics can increase sales by up to 40% for real-time success while saving tonnes of time by quickly producing insightful reports from your data.
Fear 3: It's too complicated to maintain
Reality: It's not. When it comes to ExtendaGO, we'll do all the maintenance for you. The software is cloud-based so it receives over-the-air updates to keep it fresh and we don't even charge for the upgrades. We reckon that can reduce your costs by up to 60% and the system is highly scalable and can be fully personalised. So rather than maintaining our software (leave that to us) you can get on with maintaining your inventory on-screen, improving its accuracy and minimising a stock surplus. You can even maintain that across multiple warehouses and product lines with instant views of the latest information.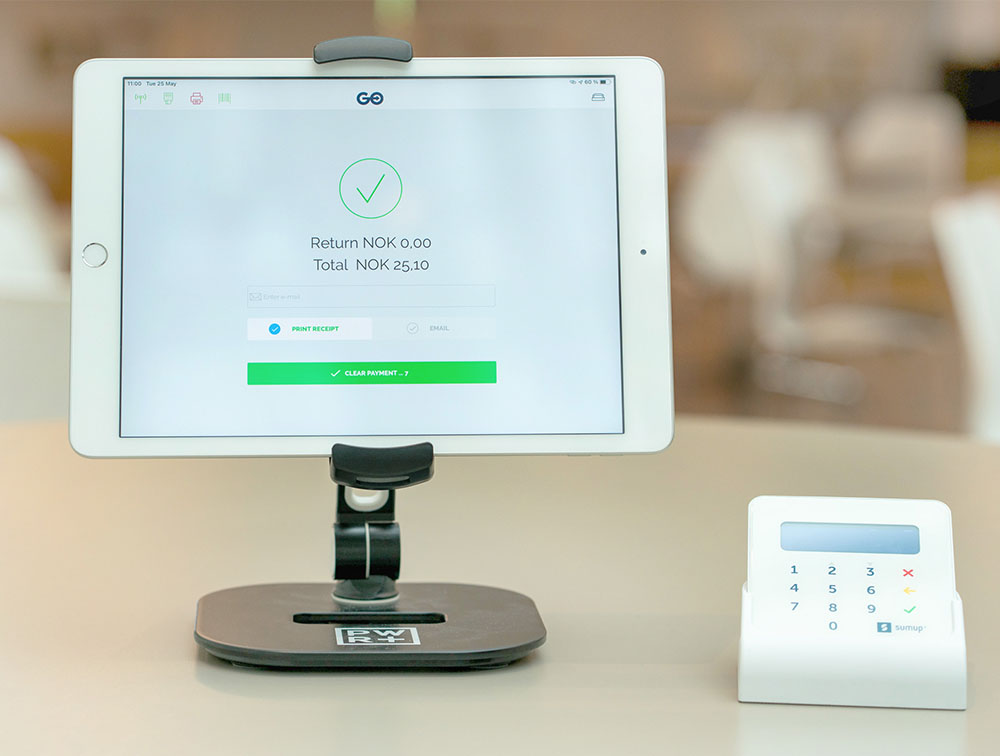 Fear 4: It's too troublesome to implement and then run.
Reality: We get why this is a fear, you just want to get on and run your business and have your colleagues do their jobs too. But when you start using a cloud-based POS system like ExtendaGO, you'll see it's simple to manage. Whether you have one employee or one hundred, they'll pick it up fast too. By taking more control of your stock, checkout journeys and customer engagement with gift cards and loyalty programmes, the biggest trouble you'll have is working out how you're going to invest all of that extra profit coming from the extra sales, improved shop floor productivity and when you see how easy it is to lower costs.
Fear 5: It's too ENTER YOUR OWN EXCUSE HERE.
Reality: There are loads more benefits to a cloud-based POS system like ExtendaGO so stop making excuses. Here are 10 more positive reasons to sign up:
Enable remote ordering plus Click and Collect options to meet consumer demand
Use cloud-based POS as a manned or a self-checkout system via an Apple iPad
Encourage frictionless shopping giving colleagues more time with customers
Get rid of paper receipts and make everything digital – that's great for the planet
Harmonise current inventory with real-time sales data for a much clearer picture
Manage your returns more easily, seeing what is coming back in real-time
Instantly check data such as your revenue per hour and the latest customer numbers
Simply and easily transfer goods between stores, accounting for them with a swipe
Create an in-store chat channel so colleagues can message each other via the iPad
Did we mention the free 30-day trial?